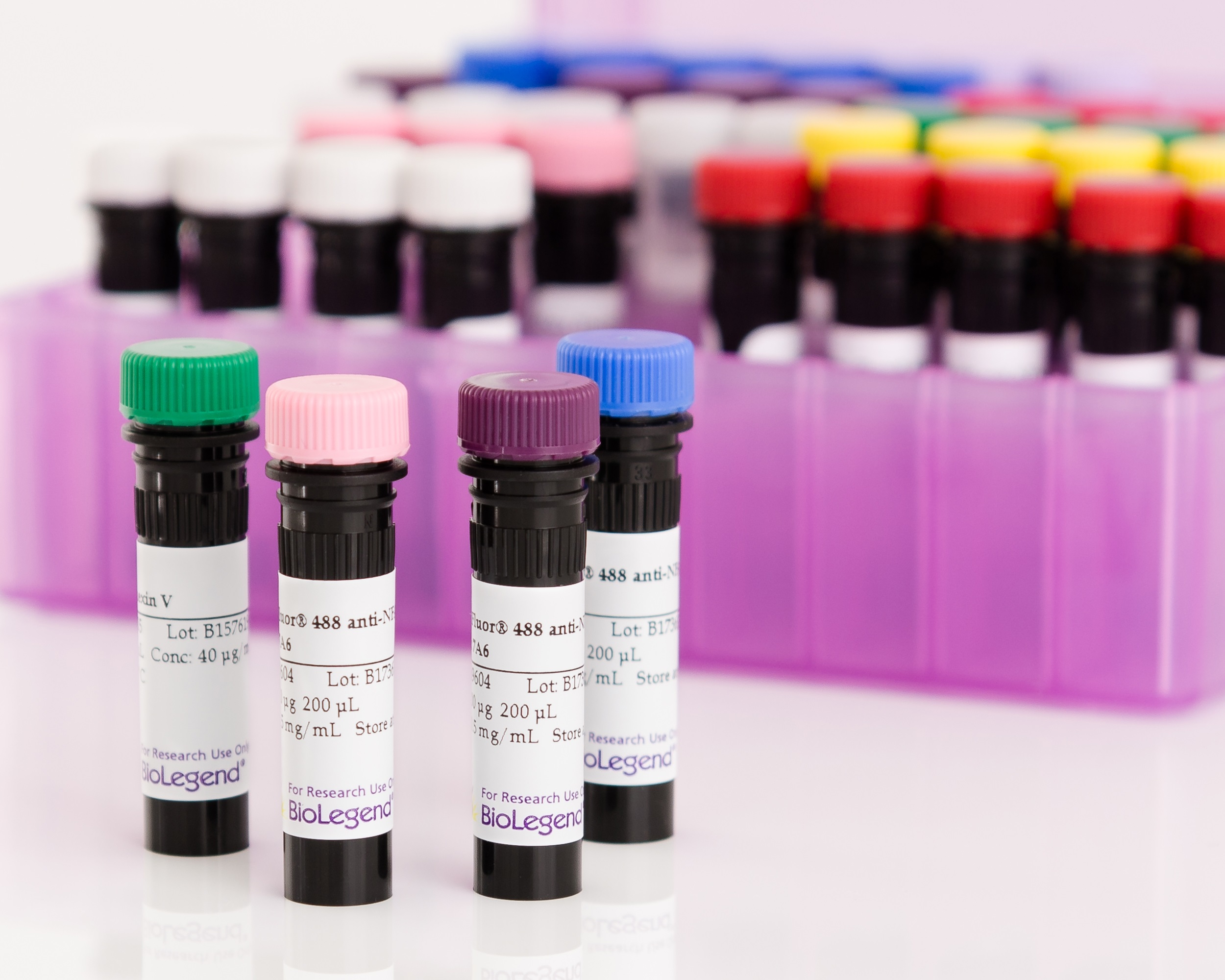 BioLegend offers the broadest selection of fluorochrome conjugates for multi-color flow cytometry. With an experienced biochemistry team, BioLegend is well positioned to offer a wide range of custom conjugation services to meet our customers' specific needs.
Our product expertise covers a diverse set of research areas including Immunology, Neuroscience, Cancer, Stem cells, and Cell Biology. BioLegend's reagents are supported by superior customer service and a quality management system that is certified for ISO 13485:2016. Our aggressive product development program, through technology licensing, collaborations, and internal hybridoma development, produces strategic reagents for use in a variety of applications including:
Flow cytometry and mass cytometry
ELISA and ELISPOT
Immunoprecipitation and ChIP
Western blotting
Immunofluorescence microscopy
Immunohistochemistry
In vitro or in vivo functional assays.
Quantitative Multiplexing
https://www.biolegend.com/en-us/search-results?Category=PRIM_AB
The Human Leucocyte Differentiation Antigens (HLDA) Workshops have been meeting over the last three plus decades to characterize leucocyte surface molecules. The HLDA Workshops organize monoclonal antibodies against leucocyte markers into "clusters of differentiation" (CD) that target the same molecules, resulting in the designation of CD molecules. The workshops continue to this day as new markers are being characterized with over 400 CD molecules designated.
Empty tab. Edit page to add content here.